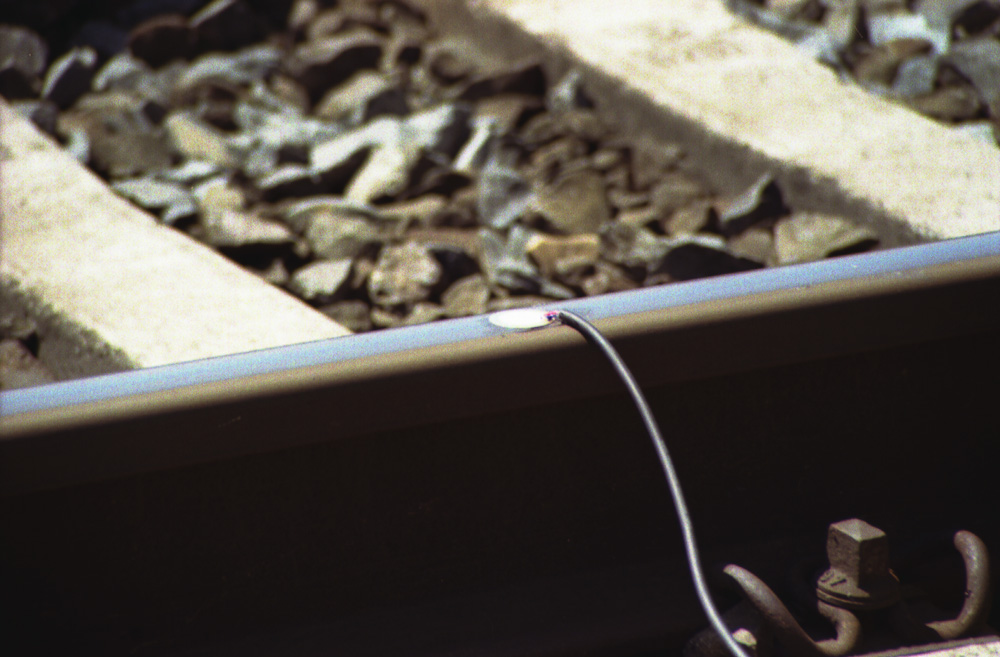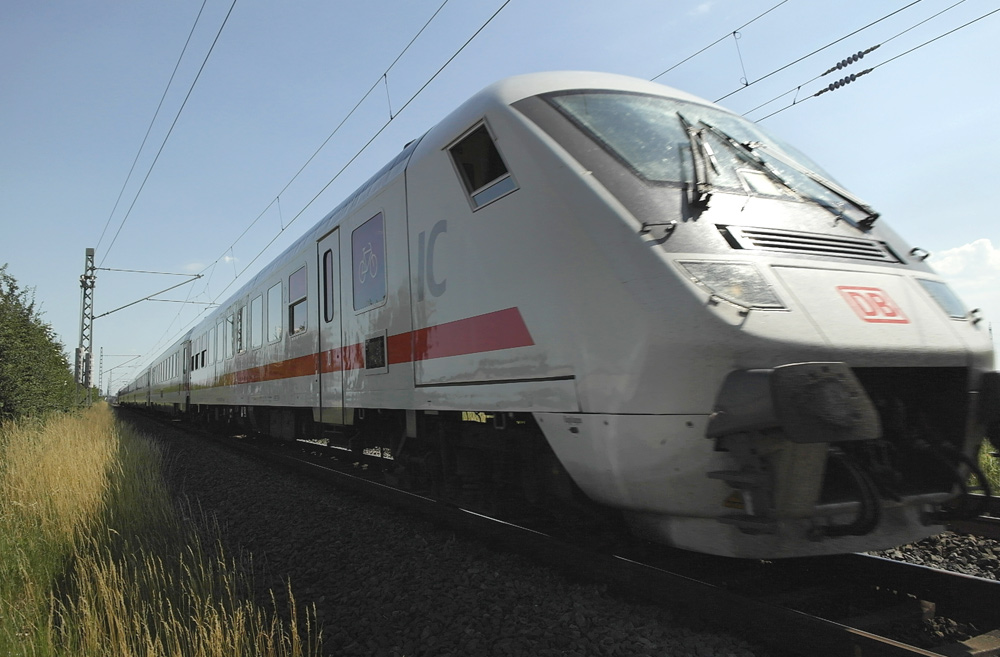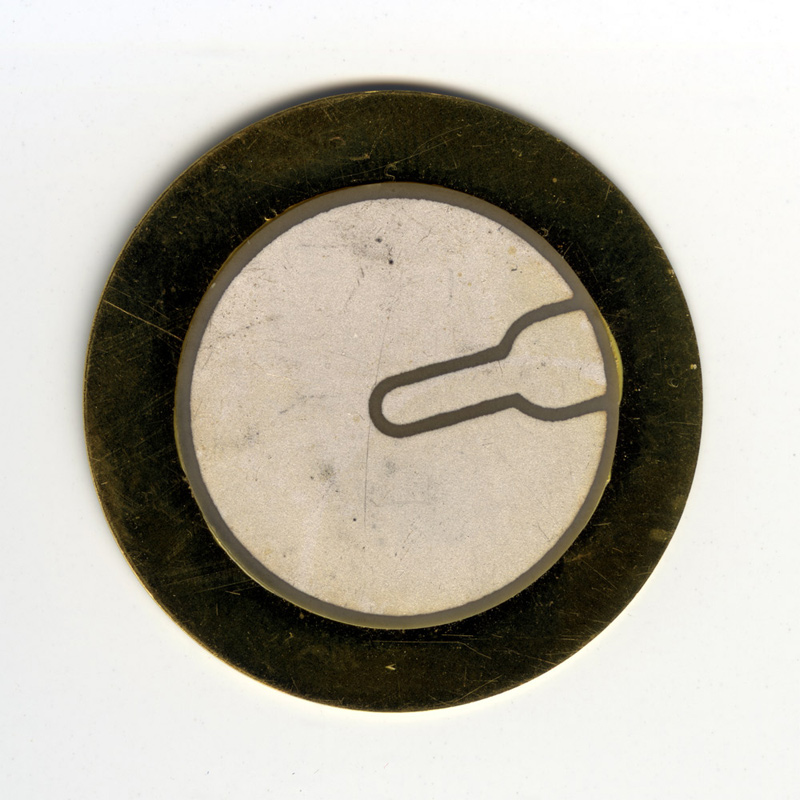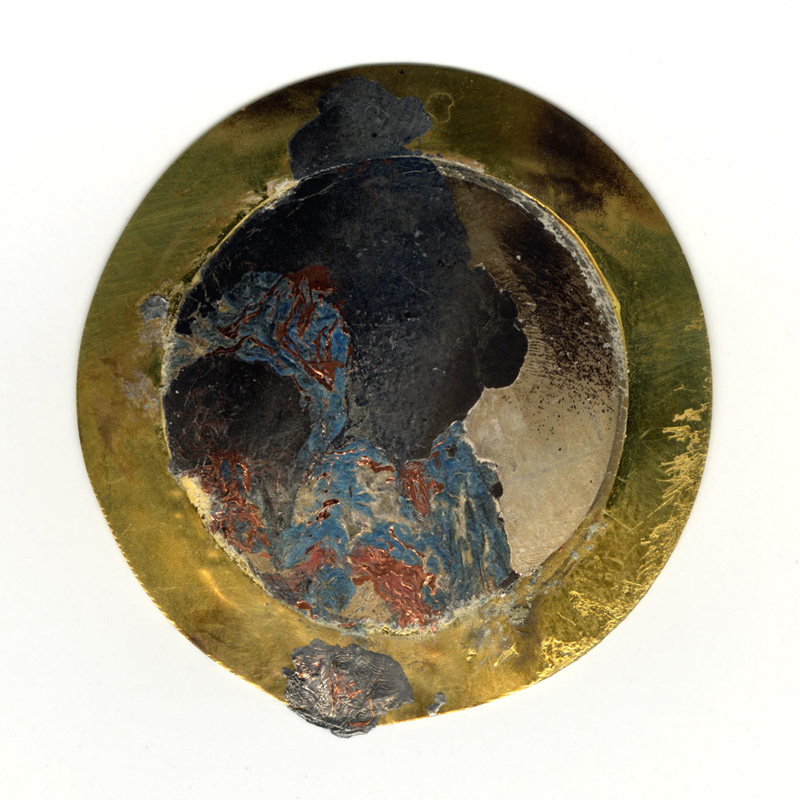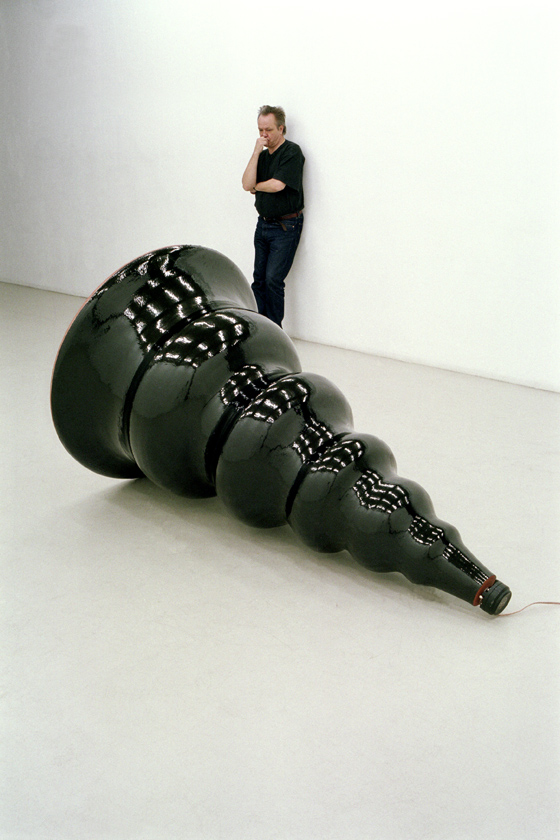 I C E
Klanginstallation, 2005

Auf den Gleisen der ICE–Eisenbahnstrecke Köln–Bonn sind piezokeramische Tonabnehmer angebracht. Sie übertragen die Vibrationen der mit hoher Geschwindigkeit heranrasenden Züge in elektrische Spannung, die verstärkt und über einen Druckkammertreiber in dem Schall-Trichter hörbar wird, bis sie beim Überrollen zerstört werden. Die abrupte Stille nach dem ansteigenden Lärm und der Zerstörung der Tonabnehmer ist in diesem Konzept vielleicht noch "lauter", als der Lärm selbst.
I C E
sound installation, 2005

This work is based on two elements: The sound of railway tracks when a fast train approaches and roles over crushing them. The Sound-Funnel which in its shape materializes the increasing noise auf the shockwaves of the vibrating tracks. One hears a Crescendo from a very soft singing to a loud climax and an abrupt silence, which seems to be even louder then the noise before.