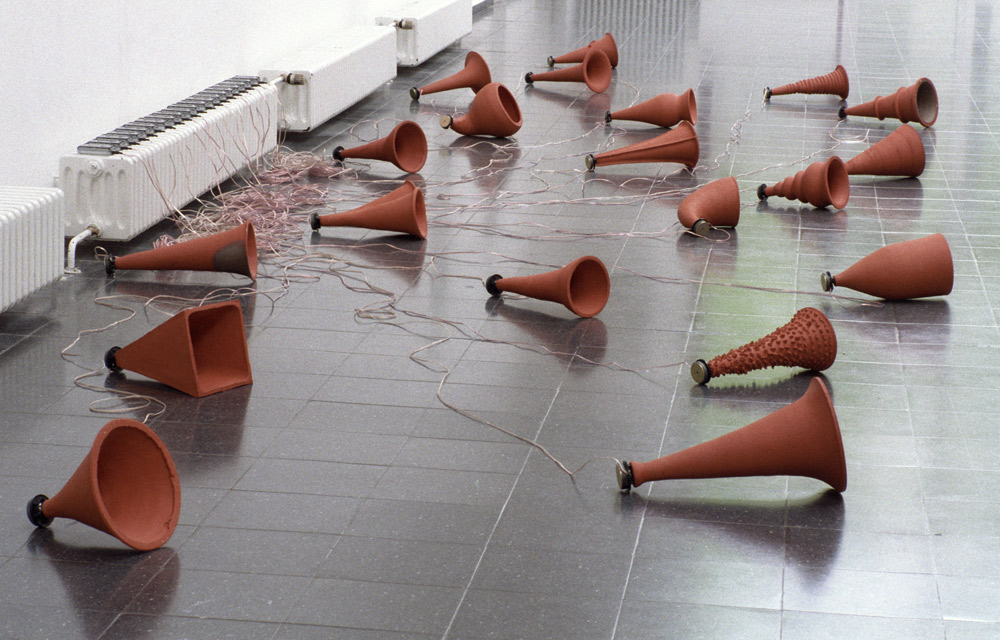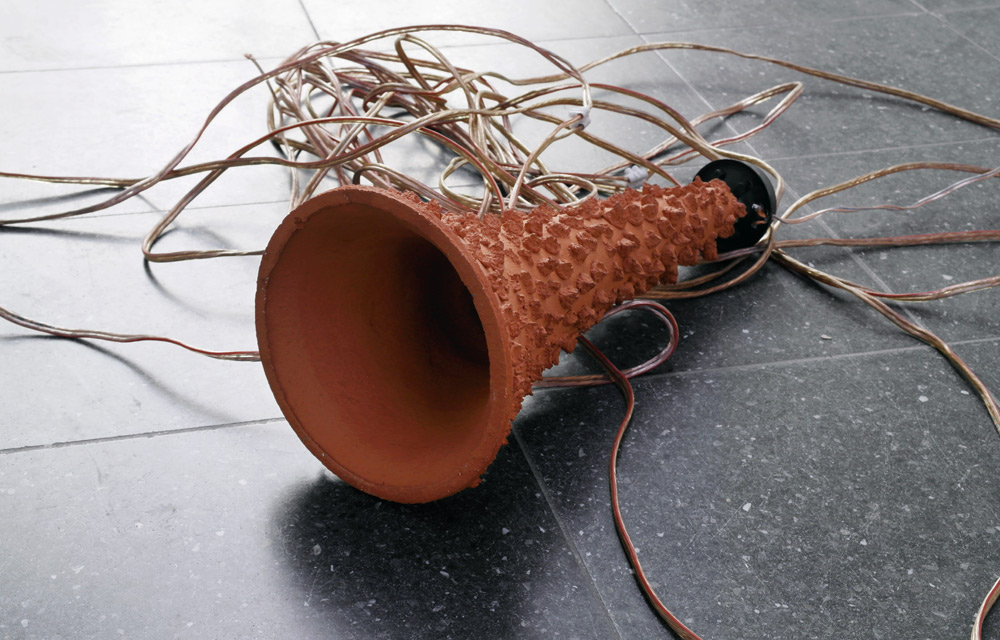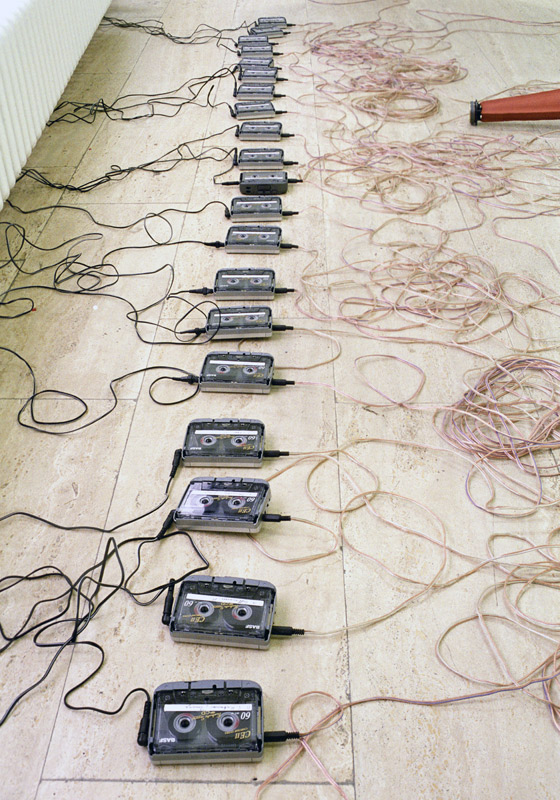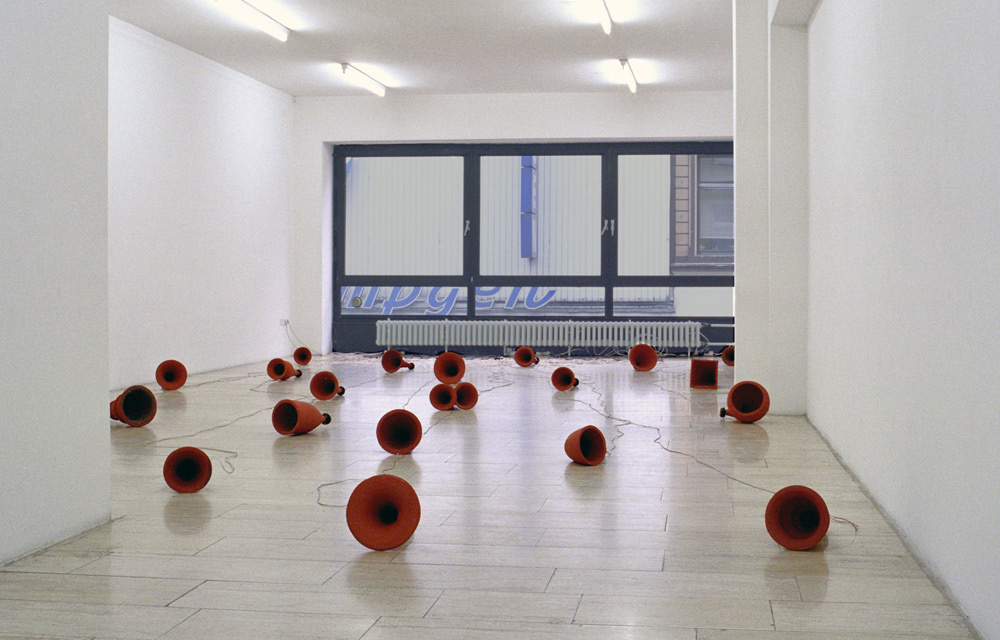 soli
Klanginstallation
Galerie Rachel Haferkamp, Köln, 2005
Im Kreissaal eines Kölner Krankenhauses wurden Tonaufnahmen von Geburtsschreien neugeborener Babies gemacht. Daraus sind 20 Beispiele ausgewählt und auf MC kopiert. Die Klänge ertönen aus 20 verschieden geformten Schalltrichtern aus gebrannten, roten Ton. An ihrem Ende sind Druckkammer-Lautsprechertreiber angebracht. Schalltrichter und Treiber sind durch ein etwa 7 Meter langes Kupferkabel mit jeweils einem Kassettendeck verbunden.
soli
Sound installation
Galerie Rachel Haferkamp, Cologne, 2005
In the delivery room of a Cologne hospital, sound recordings of birth cries of new born infants were made. 20 examples of them were chosen and copied on tapes. The sounds derive from 20 variously shaped sound funnels of fired red clay. At their end, speaker drivers are connected to tape recorders through about 7 m long copper cables.